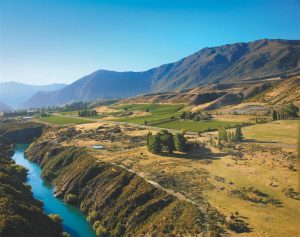 Otago Goldfields Heritage Trust Fundraising Treasure Hunt, Gibbston Valley. 7th October 2017. 12pm rego opens. Finish with BBQ at 5pm.​
The 'Treasure hunt' – is based on a 'Rogaine' – you are given a map with 'controls' located on it. Each control is worth given points. The easy ones are worth less, the hard-to-get to points are worth more. You have up to 3hrs to get as many points as you can – most points wins!
​Discover some wonderful Goldfields sites along the way.
3hrs is up at 5pm – we will have a BBQ included in the entry fee so dinner is sorted!
Cost: Team of Adults (19 and over) $40 each Team of High School students (12 – 18) $20 each Family Team $60 Total.
Note that access approval to the farm and vineyard is for this event only. It does not extend to before or after the event.
Compulsory gear: * Two layers of polypropylene or wool * Water proof jacket * Hat and gloves (polypropylene or wool) * Good footwear * Water * First aid kit including Safety Blanket * Cellphone * Whistle * Pens
Recommended gear: Compass
12pm Registrations Open
1pm briefing. maps handed out and map reading instructions
2pm Start!
4.30pm BBQ is open for early finishers.
5pm Finish and BBQ (1 fully loaded sausage including sauces, onions, coleslaw plus piece of cake/baking included in your entry fee. Additional sausages and baking available for purchase $5 for sausage and baking)
REGISTRATION INFORMATION
Just email terry@cavalcade.co.nz with the following details:
Team Name:
Team Category: Adult, High School, Family Team Members: Team
Captain's name and contact details:1.
Each Team member's name and contact details:
2.
3.
4.
5.
Parking is in the same paddock as the Gibbston Valley Winery Summer Music Festival. (Just passed the Bungy Bridge in the Gibbston Valley) Event HQ and BBQ afterwards will be in the barn adjacent to the parking paddock.