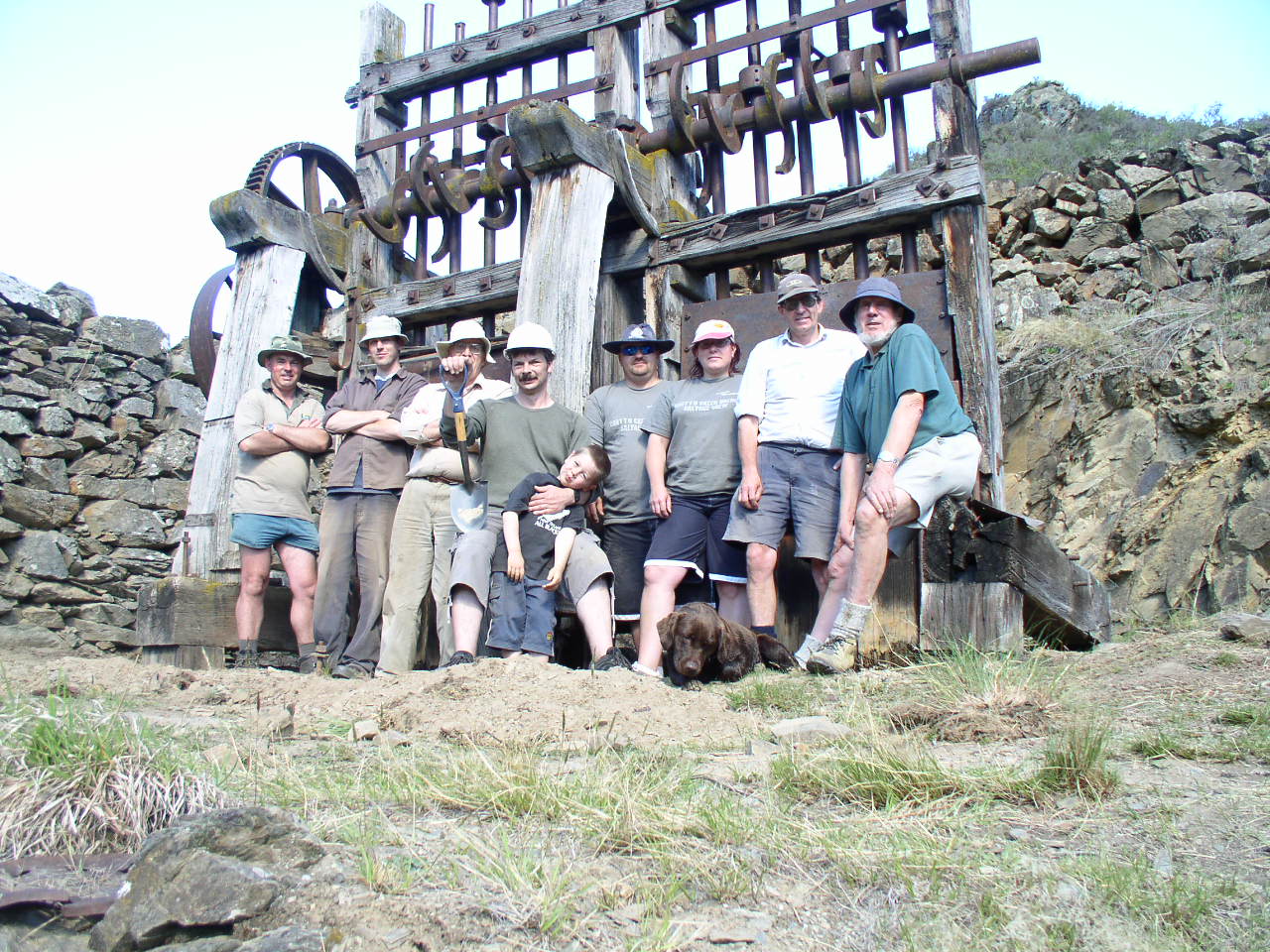 The Otago Goldfields Heritage Trust aims to develop, represent and promote the historical sites, trails and events of Otago.
Its membership comprises communities from within the Otago Goldfields Park, with ex-officio representation from the Department of Conservation.
The Otago Goldflelds Heritage Trail is promoted to provide a year-round attraction for people to appreciate the golden heritage of the Otago region. The Trust erects signposting to inform travellers of the goldfields Heritage Trail and the interesting sites en route as well as interpretation signs and brochures for the Nevis Valley and Thomson Gorge Road.
Otago Goldflelds Heritage Celebrations have been held annually since 1987. For several years a horse-drawn gold coach travelled to all of the Otago communities whose heritage is built on gold, with the individual towns holding celebrations to bring the gold days back to life. In 1991 the celebrations format changed, when the Trust staged its first cavalcade of horses, riders and wagons crossing the old Dunstan Trail.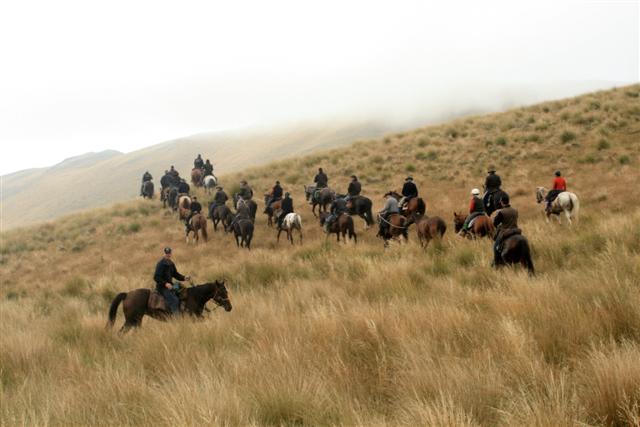 More than 200 riders joined the cavalcade. Now towns along the Heritage Trail take turns at hosting the annual celebrations. Cavalcades of people on foot, horseback or in horse-drawn wagons, weary from days travelling across the province via old miners trails, converge on the host town.
These cavalcades have now become a popular focus as an annual event held late February or early March while the National Goldpanning championships are usually held in the
month of October (labour weekend). The date for the cavalcade was traditionally the week following November 22, as that date celebrated the departure of the first Cobb & Co. stagecoach from Dunedin bound for the Dunstan goldfields via the old Dunstan Trail, in 1862. However, the Otago 150 year celebrations, held in March 1998, and the drought of 1999, which forced a postponement of the Cavalcades, changed that tradition. To view the Otago Goldfields Cavalcade website, please go to http://www.cavalcade.co.nz
Click here to become a member of the OGHT.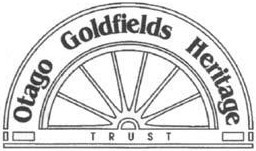 Physical address: The Otago Goldfields Heritage Trust
Cnr of Erris and Donegal Streets, Cromwell, Central Otago
PO Box 91 Cromwell 9342
Phone: (03) 445-0111
Email, please click here