Click on the map below for an interactive google map of the Goldfields Heritage Trail.
Or click on links below the map for greater site info.
PDF Brochures. Nevis Valley. Thompson's Gorge. Alexandra Walking Tour 1. Alexandra Walking Tour 2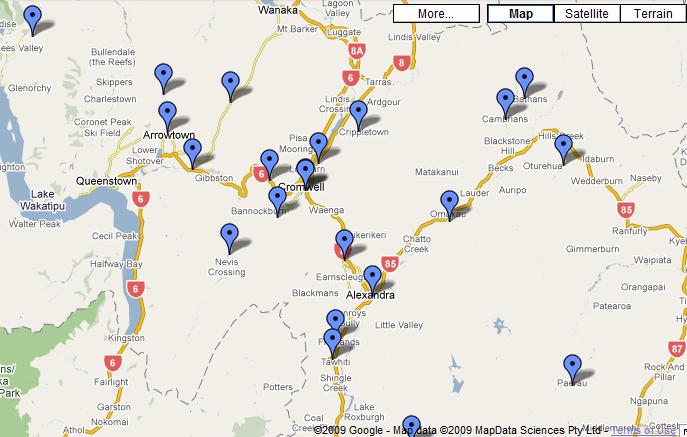 Click here for Travelling Information (road types, dates some area's are closed due to lambing…)

Macetown
Cardrona
Kawarau Bridge
Lonely Graves and Horseshoe Bend
Cambrians, Dry Bread, Matakanui
Thanks very much to the Department of Conservation for providing the photos and managing these heritage sites.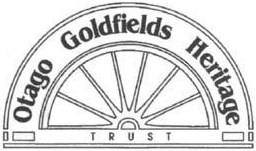 For further information, contact the Otago Goldfields Heritage Trust
PO Box 91
Cromwell
New ZealandPhone +64 3 445 0111
To send an email,
please click here