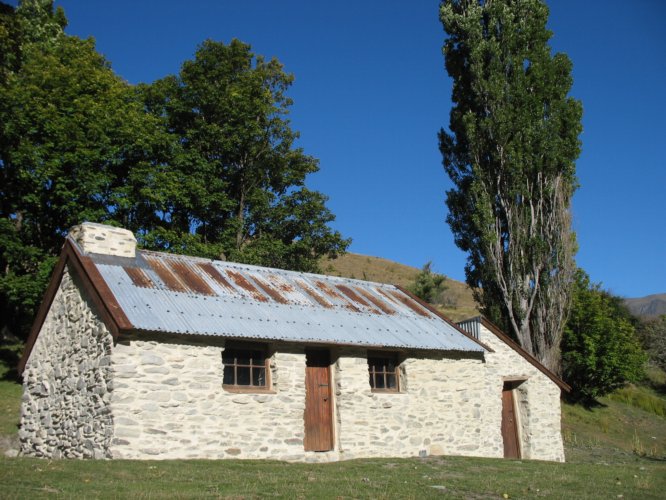 Macetown was transformed by the miners' determination in the 1860s from a severe and stark environment into a bustling mining town.
Macetown is now a ghost town, which was always remote and its climate harsh, but it only closed down when the mines eventually failed. Hundreds of exotic trees grow on the once treeless landscape amongst which were stores, smithies, hotels and humble cottages. Only two complete buildings remain and both have been restored.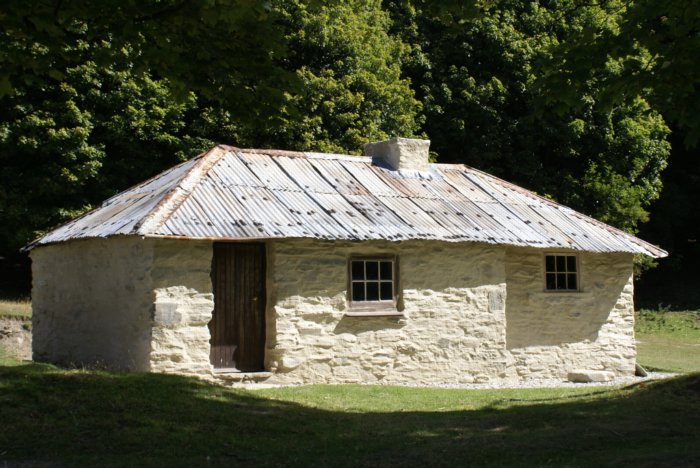 Just beyond the town up the Rich Burn or Gold Burn catchment, are several now silent batteries, including one massive example, the Homeward Bound battery which was transported from Waipori and erected in 1910, and has been recently restored. Some effort is required to reach the area – either via the Big Hill Walkway (a 4 to 5 hour hike) or via the 15km 4WD road in the Arrow Gorge with its many crossings of the Arrow River.