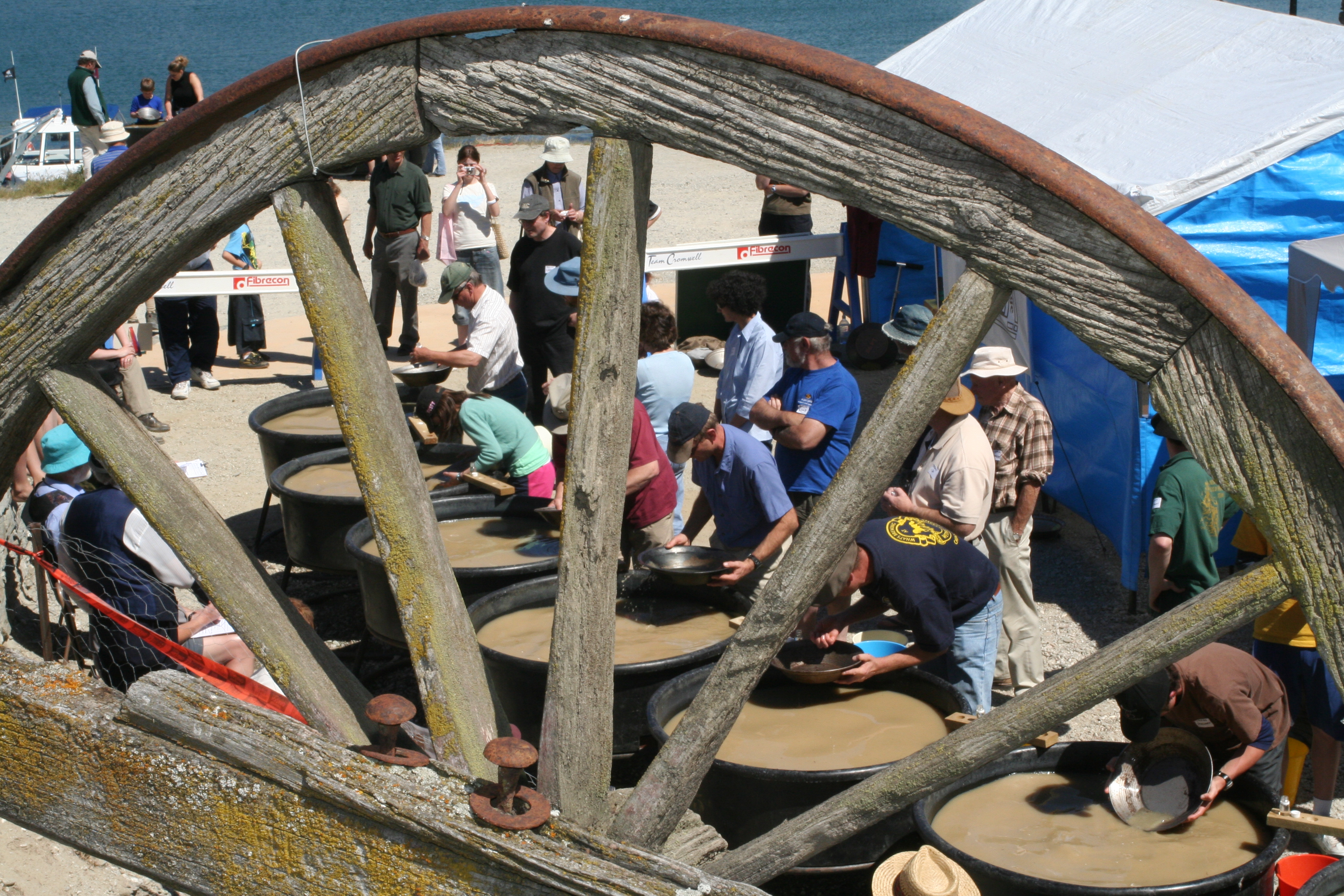 The 2022 Otago Goldfields Hertiage Trust New Zealand Gold Panning Championships will be held in Alexandra at this years Blossom Festival Saturday 24th September. Click Here to Sign Up!
Greetings to all competitive gold panners and families.  As you are probably aware the New Zealand gold panning championship didn't eventuate at the Arrowtown Autumn Festiavl due to Covid which caused some disappointment for the Gold Panning committee and panners.   There is an opportunity to run the competition in conjunction with the Blossom Festival, Alexandra  on the 24th September.  (The first day of the school holidays)  There are a few hurdles to jump but it is possible to put the competition together.  The issues are as follows:
The competition will be held on a  Saturday the 24

th

September at Pioneer park  off Centennial Ave.   (This will of course please those that have wanted it to be held on a Saturday for a number of years.) The site is earmarked to the left of the waterwheel , Museum and Information Centre

Prizes will not be as great as previous years.  There will still be prizes, however, the dollar value will be less.   If you know of someone that can donate prizes or supply prizes at cost could you please let the committee know?

There is an entry fee to enter the park.  However, we have negotiated with the Blossom Festival Committee and subject to registration being booked on line prior to the event the entry fee to the grounds will be waived.  More about this further on

The committee will need a hand, pre competition, during the competition, and breaking down the event following the competition.  If you are available to lend a hand please advise us on registration.  Partners are welcome to assist as well.  If this is the case please enrol separately and the entry fee will be waived. The competition is for you, our gold panning community, in order to put this competition together we need help not only in presentation but especially in tidying up afterwards.

At this stage, on enrolment and payment of the fees, your entry ticket will be available electronically  ie on your phone and shown on entry to the grounds.  Enrolment will be accepted on line and by mail up to the 21st

 September 2022.  If required, enrolment and further heats can be purchased as normal on the grounds up to a set time during the day.

In order to continue with the competition we need to raise funds.  This year along with the "stake your claim" competition we hope to have a "pan your own gold" or "pan for  your own fortune in a minute  competition" with small buckets of salted gravel that children or parents can pan off without the pressure of the competition.  In order to do this we need panners  to "man" or "woman" the stand and possibly demonstrate how to pan.  If anyone is available for this please put your name forward.   If you can't pan but would like to assist on this stand we will arrange for demonstrations throughout the day.
We still have a few Speed Pans left.  If you want to order one or more and pay for it please contact Odette at The Otago Gold Fields heritage trust Email

oghttreasurer@gmail.com

  $250.00 each 

Please ensure all winners trophies are returned as soon as possible to either Nomad Safaris, Queenstown,   Stuart Ide 50 Marina Drive, Frankton, Queenstown,  or Adam Lind, c/o Fulton Hogan, Dunstan Road, Alexandra.  Attention Adam Lind on the trophy.    The trophies need to be in a cleaned condition and engraved with the 2022 year.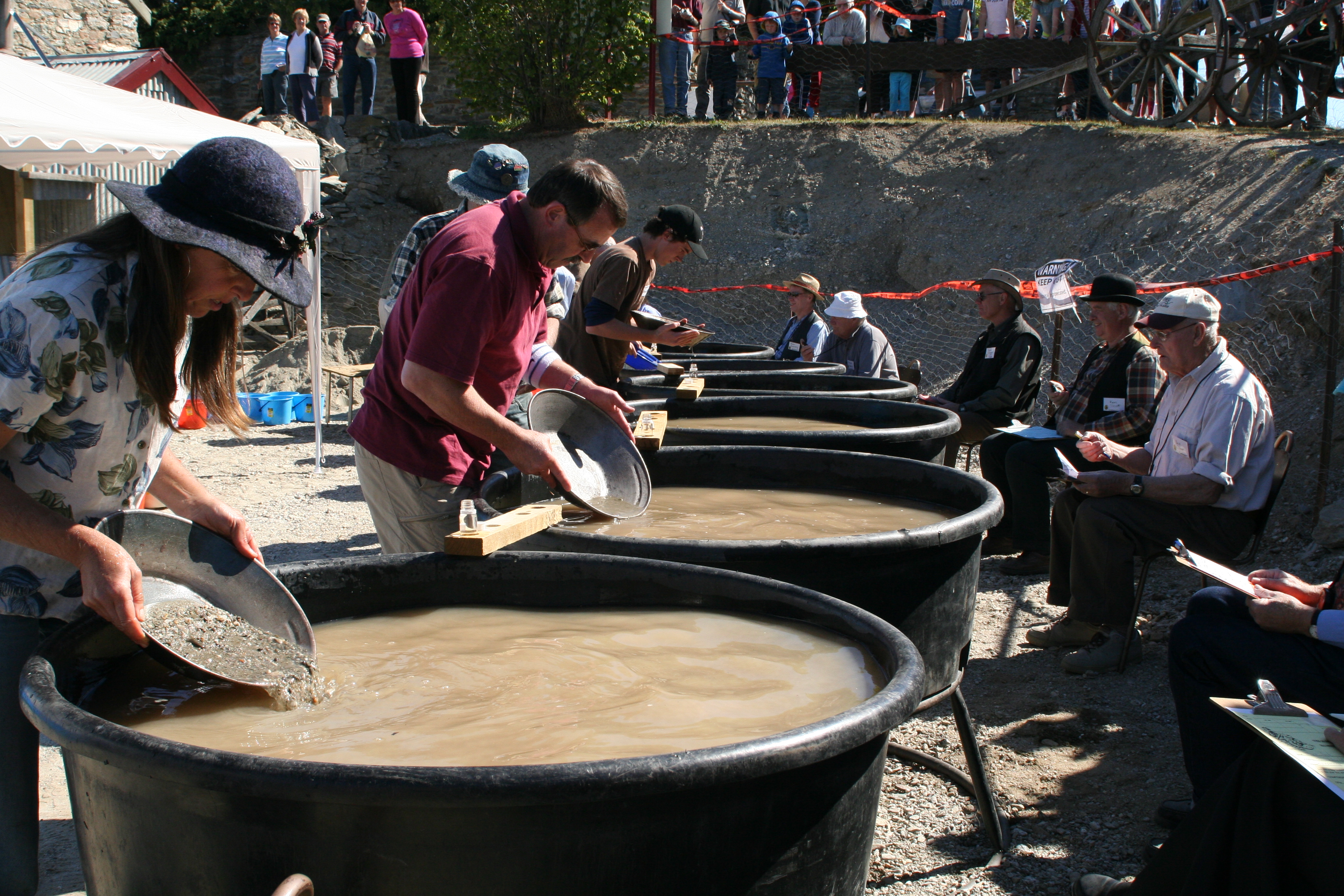 On line entry Instructions.  (This is the preferred option for enrolling)
Fill in the form below, save to a file and send to  oghttreasuerer@gmail.com  
Via internet banking send your enrolment fee through to bank account number:                                01-0695-0034150-03  
Use your initial and surname + gold as the reference name.   You will get confirmation of the entry and money paid + the entry ticket to the grounds via Email.  Too easy.
        Please remember the Have a go, classic and the Under 13 are not Championship class events.
        Registration for the team events will be taken on the day.
If you are having trouble with filling out your entry form call Stu on 021 244 3479.  He's having trouble as well!  (Only kidding)
All heat entry fee's cost $10 per heat. Also there is a one-off $5 admin fee.
                      First  entry                 Heats (No)                                      Amount paid
Womens:           $10.00                 Heats:  2   $20                                                 $30
Open:                                            Heats: 2   $20                                                  $20 
Admin fee $5                                                                                                                  
Total     $55
You can only enter 2 Championship classes
Have a go heats are $10.00 per entry.  (If you have been "placed" in the "have a go" or any other heats historically you are no longer eligible to register for the "have a go" event.
You can enter the "have a go" event and championship class events if you have not been placed (1st 2nd or 3rd) in any event in the past.  However, you have to pay the $10.00 championship class enrolment fee before entering your heats.
 Click here for a PDF entry form to fill out and email to terry@cavalcade.co.nz 
New to Gold Panning sports? basically you are racing everyone else in your heat to be the first to retrieve all 5-12 flakes of gold that have been pre counted and added to your bucket of gravel.
Win your heat and move onto the next round… overall winner gets $1000 to go towards travel to Australia to compete at their Gold Panning Champs. There are many other prizes on offer for the category winners.
Championship Categories include: Open (anyone), Ladies, Men's, Veteran (over 60 yrs) (Bring your own regulation conforming pan).
New Zealand Classic: Open to anyone  (must use our 'traditional' pans).
YOU MAY ENTER TWO CHAMPIONSHIP CATEGORIES AND THE NZ CLASSIC.
Non Championship: Under 13 (boys and girls) and Have-A-Go (first timers and beginners only)
Teams Event: (3 people per team, any age, male or female).
Gold Panning is one of the few sports where men and women and a wide variety of ages can compete in the same category (open, above). In the past, the open champion getting $1000 towards her trip to compete in Australia was Queenstown teenager Amelia Gatward-Ferguson. See here for the full story.
Some of our own committee members have been world champs! 
Want to know more? Post a question below or contact us directly. Click here to download the official rules.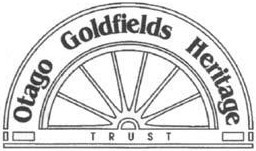 Physical address: The Otago Goldfields Heritage Trust
Cnr of Erris and Donegal Streets, Cromwell, Central Otago
PO Box 91 Cromwell 9342
Phone: (03) 445-0111
Email, please click here